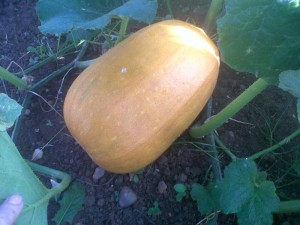 For many of us September is a time when we start to shut up shop at the vegetable plot whilst finishing up our harvest. The weather has been unseasonably warm with the start of September being the driest on record since the early 1960's.
This has meant that late planted crops have had a chance to mature, but equally it has allowed the pests and bugs chance to multiply. Slugs and snails have been a dreadful problem and caterpillars are still rife in many areas. Blight has swept over our allotments decimating the potato harvest whilst rust has hit the broad beans and is now attacking the leeks. It is a shame because I was hoping to overwinter my leeks as I was late planting them but now I will be harvesting them and freezing them whilst they are still young and before the rust kills them off.
Whilst many people are shutting down their allotments and preparing to leave them for winter, there is still a lot you can do and a lot you can plant.
Broad beans can go in now which will overwinter and be ready early spring next year. Overwinter cabbages, broccoli and more can be planted and they will be ready throughout the colder months. Swiss chard can also go in and it will be ready to harvest at Christmas. If you can find any it isn't too late to put in winter potatoes which should be ready November / December time, though if you have had blight at your allotments then you may want to grow them at home in tubs.
Your autumn raspberries will still be producing fruit providing a welcome sweet note to the otherwise savoury autumn.
You need to removed any leaf debris from around your plants; remember that keeping the ground clear will help stop pests and diseases. Turn your compost heap if you have one to prepare it for the addition of all your spent plants shortly. Remove any perennial weeds like dandelion and dock, making sure you get all the roots out so they do not have a chance to establish themselves further and dig in for next year.
Any areas that you are not going to plant over the winter months need to be covered once they are cleared. This will stop the weeds from taking over, making it hard work in the spring for you. You can use cardboard or carpet though bear in mind you will have to dispose of this in the spring when you lift it and that can be a dirty job! It is best if you use a tarpaulin because they are durable and can be reused the next year. These need to be weighted down well because they can easily blow away in the winter winds.
Start planning what you are going to grow next year and where your crops are going to go. You can start preparing the soil for next year by digging in manure or compost and covering the area ready for planting. Many garden stores now have seeds and other equipment at reduced prices so it is worth stocking up ready for spring.
If your strawberries are sending out runners then you need to either cut them off or root them in pots ready for transplanting in a few weeks. Remove any dead or dying leaves and tidy up the strawberry patch.
There is lots that you can do at your allotment now and in a couple of weeks you can start pruning your soft fruit and more. Enjoy your harvest and any excess vegetables can be frozen and stored for later in year.